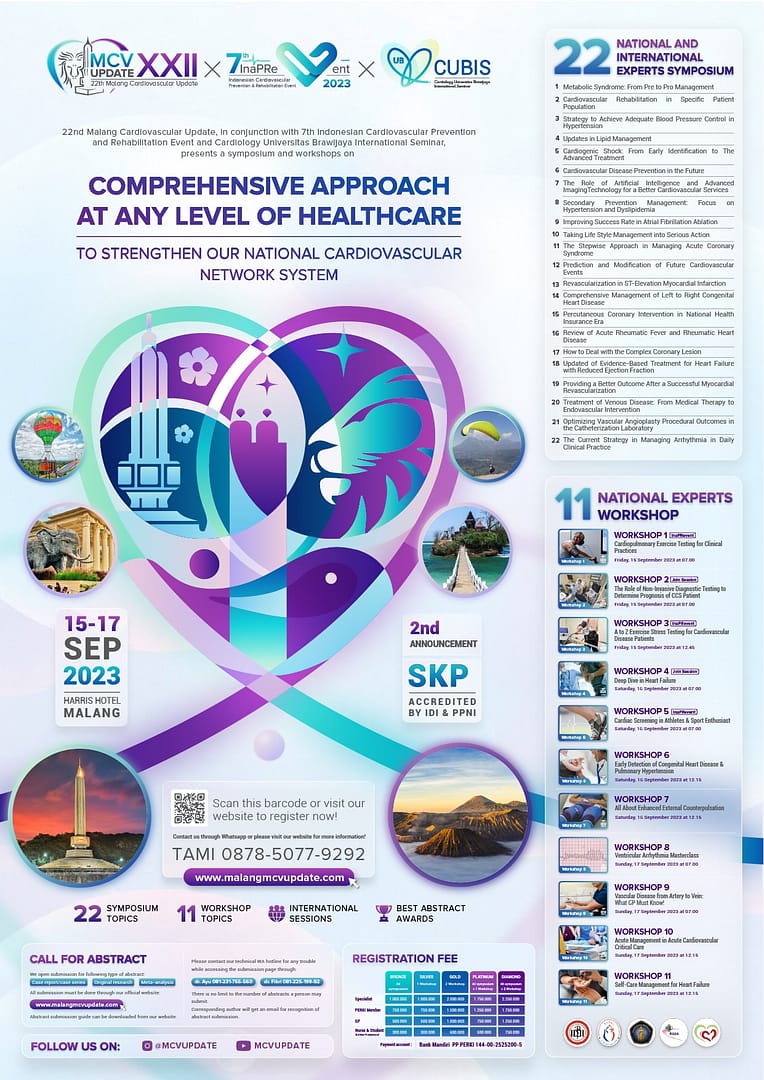 Dear Fellows and Colleagues,
The 22nd Malang Cardiovascular Update, in conjunction with the 7th Indonesian Cardiovascular Prevention and Rehabilitation Event, also 1st Cardiology University of Brawijaya International Seminar (CUBIS) 2023.
Our topic this year:
Comprehensive Approach At Any Level of Healthcare: To Strengthen Our National Cardiovascular Network System
📆 September 15th – 17th 2023
📍Harris Hotel Malang
There will be :
♥ 22 Symposiums
♥ 11 Workshops
IDI Accredited Certificate🏅
We are looking forward for your participation!
☎ Contact us for more information:
Tami : 087-850-779-292
Payment account :
BANK MANDIRI PP PERKI : 144-00-2525200-5
Thank you, and see you at the event!